At Snow Management System Ltd. we design, engineer and manufacture snow retention systems for all types of roofing products. Our principals and employees have many years experience in construction and roofing related industries and have specialized in snow retention issues for the past ten years, primarily in Western Canada.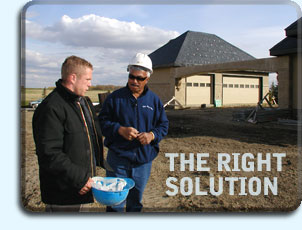 We also assist in snow management planning to meet the increasing requirements demanded by the planning departments of many Canadian Municipalities.
Like numerous professionals in the construction industry, we believe that many problems with snow & ice on roofs could be resolved in the design stage of the project. In an ideal world this would always be the case; however, it seldom happens. Architects, municipalities and project owners usually want something more distinctive than a simple low slope gable roof with the ridge pointing into the prevailing wind. This traditional building form and orientation, neutralizes the effect of the wind minimizing the problems of drifting snow but offers nothing for architectural freedom. Without training & understanding designers are challenged however to recognize potential hazardous design conditions for buildings constructed in snow country.
The design team must determine the desired balance of risk, cost and aesthetic impact when deciding how to deal with the snow on the roofs of buildings. If the design allows for avalanching snow from the roof to shed into a controlled access area, other than possible roof damage, there is likely no other concern. Unfortunately, this is not always possible and engineered snow retention must be considered as even the smallest piece of falling ice can be dangerous.
Recognizing that there have been concerns with many unscrupulous manufacturers, Snow Management Systems Ltd. offers only systems certified by an independent Professional Engineer. For additional verification, "Ultimate Load" testing is also conducted on SMS products by a certified testing service; Intertek Testing Services Ltd. (Warnock Hersey) assuring you that your new system will perform as designed!